I am the community maintainer/moderator
chibsi!

Before posting please read the community rules, get yourself informed on what we're about and then have oodles of fun! Wheee!

Here's my first contribution: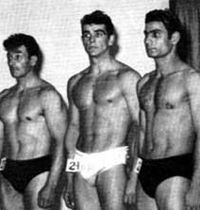 Sean Connery from his lovely body building days. He was a Mr Universe top 3 finalist, you know!
Well...in the tall men category, anyway. Whee!